The seeds of BITS Edu Campus were sown by creation of Shree Krishna Educational Charitable Trust (SKECT), Vadodara established in the year 2000-2001 which is the outcome of the dream of the Founder President and Chairman, Shree Jagdishbhai Patel, to fulfil his lone vision to establish an institute of world class par excellence with a commitment to impart knowledge and educate students in applied sciences of engineering, technology, pharmacy, paramedical and other allied areas of higher education and thus enhancing the scope for such education so far limited to a few institutes with few admission intake which deprived a many in the past from fulfilling their cherished desires for such education.
He has thus transformed his Vision in this respect into a Mission with utmost dedication and commitment to bring profound benefits to the society.
In appreciation of Honourable Founder President and Chairman, Shree Jagdishbhai Patel's yeoman services in the field of "The challenges of Economical Growth & Social Development, he was awarded SHIKSHA BHARTI AWARD in 2010, SAMAJ RATNA AWARD by Patel Samaj, Surat in 2013 and JEWEL OF BARODA in 2014.
BOARD OF THE TRUSTEES 
SHREE KRISHNA EDUCATIONAL CHARITABLE TRUST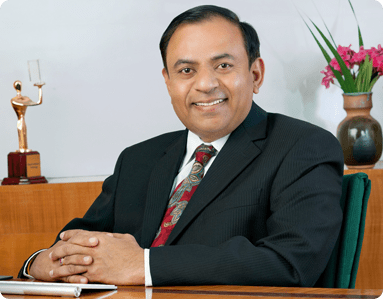 Shree Jagdishbhai Patel Founder President and Chairman – BITS Edu Campus
Shri Krishna Jagdishbhai Patel
Vice Chairman, BITS Edu Campus
Trustee – Shree Krishna Educational Charitable Trust
Shri Dhruv J. Patel
CMD
BITS Edu Campus
Trustee – Shree Krishna Educational Charitable Trust
Smt. Kamalben
Joint Managing Trustee, Shree Krishna Educational Charitable Trust
(SKECT)
Dr. Mitesh Shah
Chief Medical Director, Savita Superspeciality Hospital, Vadodara
Trustee – Shree Krishna Educational Charitable Trust
VISION
TO BE A WORLD CLASS INSTITUTE PAR EXCELLENCE.
MISSION
TO UPLIFT GLOBALLY THE YOUNG-BRAINS WITH COMPREHENSIVE KNOWLEDGE & INNOVATIVE SKILLS
Community Services offered by Trust
Education aid to children of widows under the scheme "Vidhava Kanya Kelavani Fund" and "Vidhava Kuldipak Kelavani Fund"
Paying back as a goodwill obligation to Chairman's birthplace in Dhandhuka Taluka by way of freeship in Tuition Fees
Undertaking responsibility of education of two children of cadre servants
Free ship to physically challenged & their deprived children
Scholarship to meritorious students excelling at Gujarat Technological University and Institute level
Apart from this, Blood donation camps, Senior citizen camps, trade skill courses for unemployed in rural areas are arranged
Unleashing the best minds: Talent, Innovate and Excel
The institute, in its endeavor to strive for excellence, has always attempted to acquire the best, be it faculty or library or laboratory equipments or other facilities. Out of these, the most important pillar of educational process is the teaching faculty.
The institute is therefore constantly in the process of building a world class community of distinguished and dedicated faculty who will promote learning and knowledge building and create a conducive environment of academic freedom and research of high standard.
Extra care is therefore taken to select well qualified and competent faculty with appropriate attributes and temperament while fulfilling the norms of the AICTE.
The administrative and supporting staff is carefully picked to ensure helpful hassle-free service to the students & the faculty and to assist smooth and efficient functioning of Administration.