LATEST: PLEASE PAUSE AND READ BITS EDU CAMPUS, VARNAMA, VADODARA Achieves yet another Path-Breaking Milestone…. set to be in seek of Global Excellence
It gives us immense pleasure to notify to all our students, our past & present faculty, non-teaching staff, the parents, the alumni, our well-wishers and the public at large that by the grace of Lord Ganesha, the BITS Edu Campus that hosted six institutes under the different affiliating universities is making transition to a University by itself vide the Government of Gujarat, Gazette Notification, dated 22nd May 2021 of the inclusion of Drs. Kiran & Pallavi Patel Global University (KPGU), Vadodara, sponsored by Shree Krishna Educational and Charitable Trust, Vadodara as the Private University under the Gujarat Private University (Amendment) Act, 2021 (Gujarat Act No. 15 of 2021).
This great transformation would not have been possible without the consistent performance, collective efforts and contribution of each one of the members of the "BITS Edu Campus" that stands tall today as the most sought-after Edu Campus in Gujarat. Our earnest desire for Newer Horizons has led to the achievement of yet another path breaking milestone and the establishment of KPGU, Vadodara shall be marking the opening of the "Gateway to Global Excellence".
To realize KPGU Vision-2040, to gain national and international eminence, the KPGU is geared up for the greater commitment, collective performance, concerted efforts for Quality & Excellence, may it be in academics, research, collaborations, outreach activities, skill enforcement and employability drives.
We, in all our humility, continue to seek your best wishes, cooperation and camaraderie to make KPGU, Vadodara a University of Global Excellence.
Shree Jagdishbhai D Patel
Founder President & Managing Trustee,
Shree Krishna Educational and Charitable Trust
Vadodara, Gujarat
Important Message from AICTE
Do not believe in fake news being spread through WhatsApp Instagram, Facebook, etc.

For all matters related to classes, exams, entrance tests, admissions, fee payment dates, approvals etc
Please refer to:

1. Announcements, Instructions, Circulars etc. posted on the official websites of the respective organizations;
2. emails & SMS sent by respective organizations through their official channels ONLY.

Also, bring this important information to the notice of all the faculty & students of your institution and display on your institute website.

With regards
AICTE
Video message from The Vice-Chancellor of Gujarat Technological University
During my undergraduate years, I faced problems with access to Technical Education owing to availability of only a few technical institutions around. This inspired me to dream of developing a project for providing quality technical education. It was this dream that had fairy tale culminating into BITS edu campus. Since inception, the emphasis has been to establish a world class center of excellence in technical education. In the process, we have ventured to seek academic partnerships with internationally reputed institutions.
---
–  Shree Jagdishbhai Patel (Founder President & Chairman)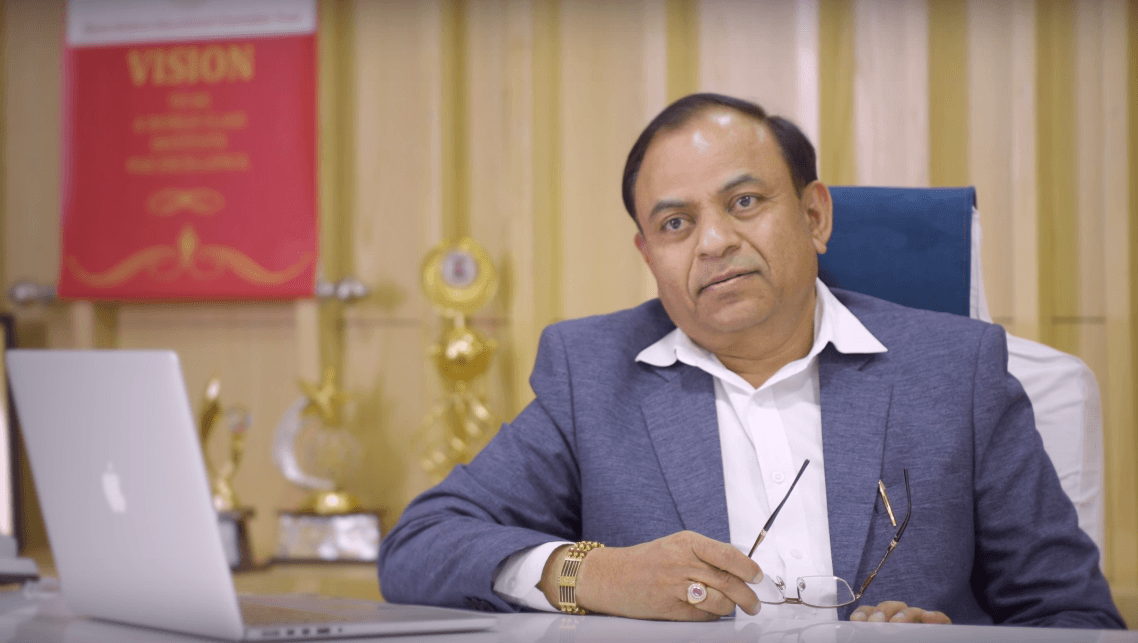 1700 YEARS +
Combine Teaching Experience
CONSISTENT
Placement Records
1000 +
Graduates every year
27 ACRES
Environment Friendly Campus